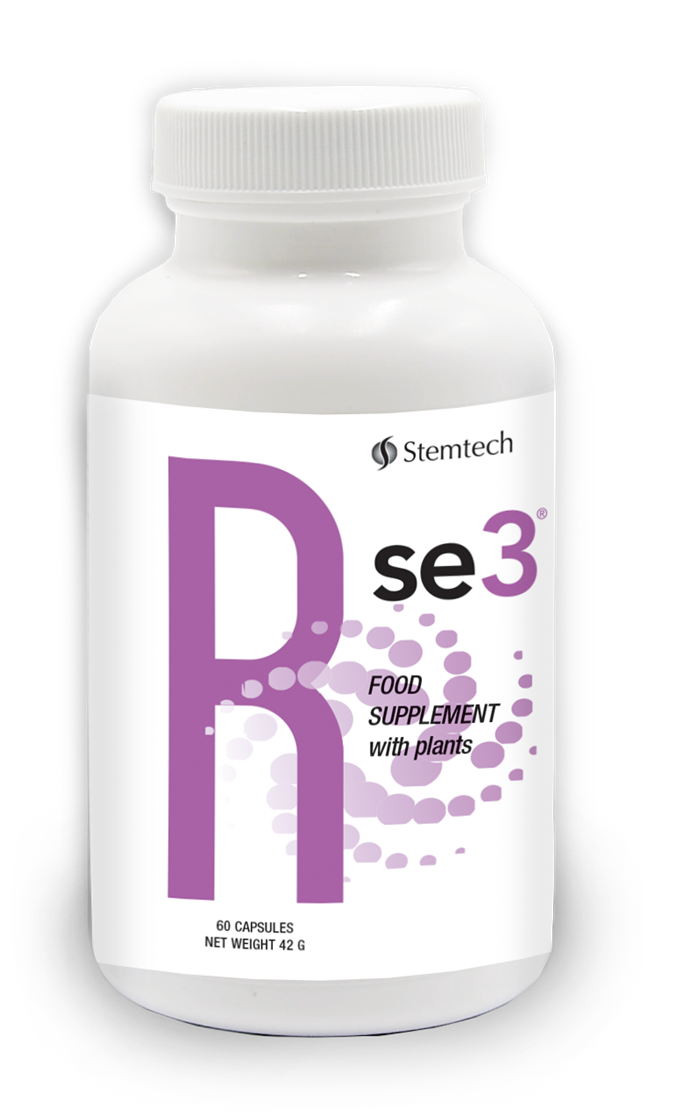 se3-R : an innovative formula
se3-R is a new food supplement composed of Undaria pinnatifia extract (fucoidan), Cordyceps sinensis which composed se2®, and two new ingredients have been added to improve the formula. As a consequence, Astragalus membranaceus extract and turmeric extract (Curcuma longa) were chosen.
Key nutritional benefits
Release step: our new exclusive blend of Fucoidan and Cordyceps acts in synergy.
Immune system: Astragalus membranaceus root and Curcuma longa contribute to body defences against external agents.
Oxidative stress: Undaria pinnatifida and Curcuma longa participate to the protection of cells against oxidative stress.
Tonifying agent: Cordyceps sinensis and Astragalus membranaceus root are used in Chinese traditional medicine as natural stimulating agents.
Natural ingredients maintained from se2® formula
Undaria Pinnatifida (Wakame)
Undaria pinnatifida is a marine-brown algae, also named Wakame. The extract used in se3-R formula is rich in fucoidan, which acts in synergy with Cordyceps sinensis on the Release concept. It is rich in proteins (14g/100g) and in fibers (30g/100g). Undaria pinnatifida is source of vitamins (A, B1, B2, C), and minerals, such as calcium and magnesium. Fucoidan, the active substance of the extract, is a sulfated polysaccharide also present in other brown algaes. Undaria pinnatifida contributes to the protection of cells against oxidative stress.
Cordyceps sinensis
Cordyceps sinensis is a mushroom, used in Chinese traditional medicine. At the wild state, it grows widely in Tibetan high mountains. Its culture is carried out now in standardized conditions on a natural and vegetal substrate (nutritive element), such as rice and soya bean. In Chinese traditional medicine, it is used as a tonifying agent and adaptogen. It contains cordycepin, nucleosides and a significant amount of polysaccharides as active substances. The chosen cordyceps extract has been genetically tested by independent labs and contrary to other Cordyceps sinensis extracts, it is not genetically altered from the wild species. It is certified Organic by the USDA agency.
New natural and innovative ingredients in se3-R formula
Astragalus membranaceus (Astragale root)
Astragale root is used in Chinese traditional medicine. The biologically active ingredients are polysaccharides, tri-terpenes glycosides and flavonoids. In particular, Astragaloside IV, a specific extract from the root also present in se3-R, has been chosen. This plant is traditionally used in Chinese traditional medicine as a natural stimulant and tonifying agent. It contributes to body defenses against external agents, suggesting a role in Immune Health.

Curcuma longa (rhizome)
Curcuma longa is an Indian spice, extracted from the rhizome of the plant, which is widely used with distinct traditional roles. Besides its well-known use in foods preparation, it is used a natural colorant and plant in Ayurvedic medicine. The main active ingredient is curcumine, the principal curcuminoid naturally present in the rhizome. Its bioavailability in the body is increased with piperin, a natural component of black pepper. Curcuma longa has an antioxidant action and has a role on Immunity
How to consume the product?
The recommended daily quantity is 1 to 3 doses. One dose corresponds to 2 capsules. It is advised to consume the capsules with a glass of water.
se3-R
is complementary to StemFlo
®
which stimulates the Circulation and ST-5™ with MigraStem™ which increases the Migration. They are all working together for the Concept Release-Circulation-Migration.
Sign up for sales and PRODUCT NEWS!